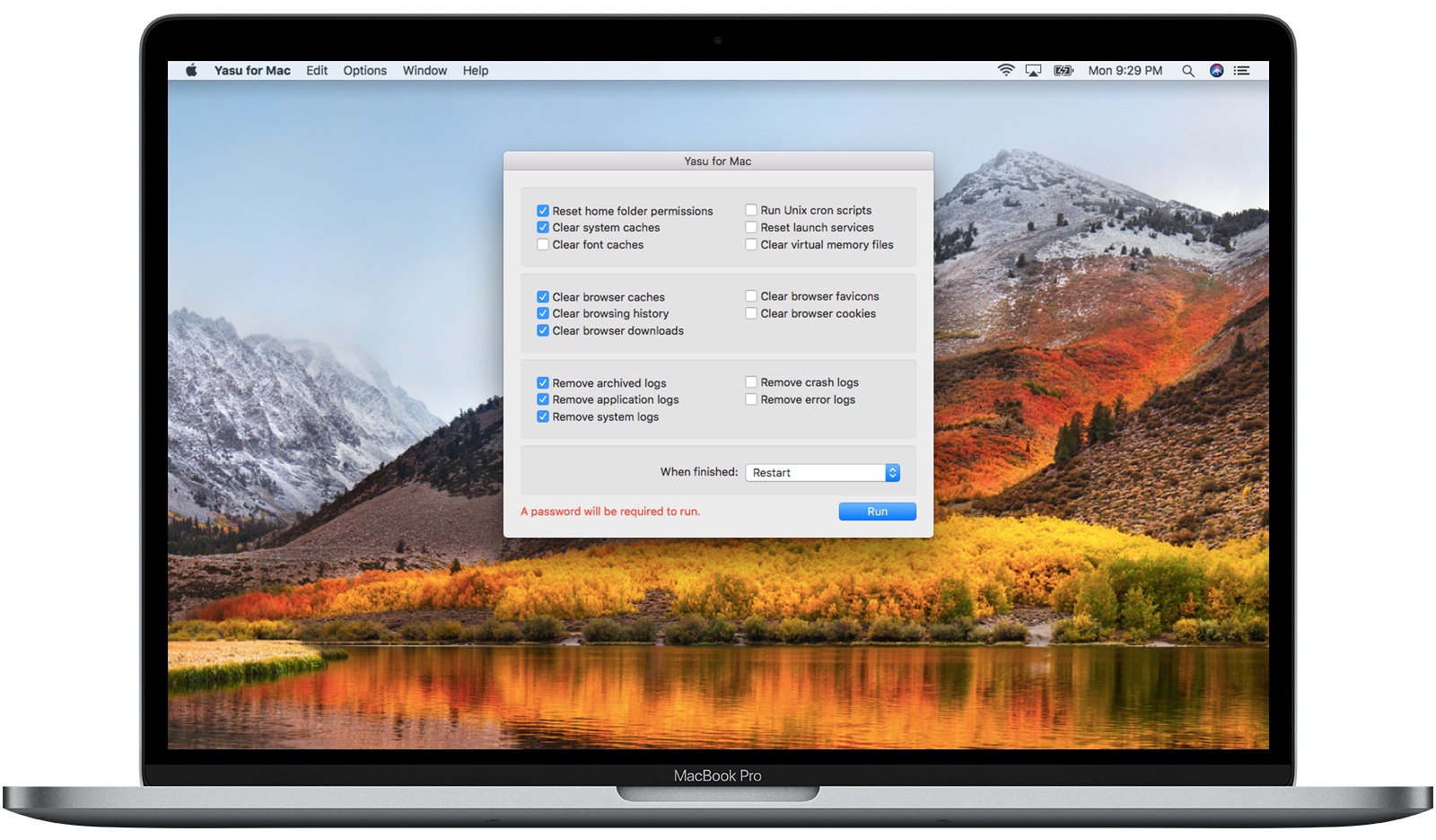 ---
About Yasu for Mac
Yasu (short for "Yet another system utility") for Mac is a drop-dead simple macOS utility application that allows users to easily clean and maintain many different areas of their Mac system.
The key features of Yasu are:
Correct user directory file and folder ownership.
Clear system and user caches, font caches, reset the launch serivces database, and clear virtual memory files.
Remove web browser caches, browsing & download history, and cookies for Safari, Firefox, and Chrome.
Perform the Unix "cron" scripts to clear up system clutter.
Get rid of stale log files that end up wasting tons of disk space.
Yasu was intentionally designed to be easy to use. It's the type of application you can give your technology-challenged Mac-using parents to keep their system running smoothly. One window, with a handful of checkboxes and one button to make it go (and a password if it's needed for some options).
That's all there is to it.
Try it yourself to see how easy it is to use.
Yasu for Mac. Still the simplest Mac maintenance utility there is.